Description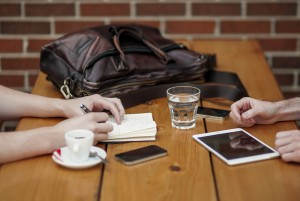 Over the years at Proteus, we have developed an extensive range of career topics suitable for our clients no matter which career stage they find themselves at. We offer these as 60-minute individual themed consultations. We aim to be as flexible as possible to cater for our clients' needs, and budgets, so we offer these themed consultations as single hours or as part of a longer tailored programme. If you buy one, it's entirely your choice whether you purchase any others, but we think once you've sampled one you'll want to sample more. Scroll down for more details…
How it works.
Each hour is with your dedicated consultant, either face to face at our central London office or via Skype calls. While the individual topics might look general, it's actually specific to you. Because this is a personal themed consultation with your consultant, each hour is focused entirely on making it work for you, now and in the future. It won't be easy, but it will be a rewarding investment.
We know from experience an hour goes so fast! So to make the best use of it we use the first 15 minutes to introduce the new topic information, and the remaining 45 minutes discussing your personal approach, as well as your motivation, reviewing your progress to date and planning your next steps. Over the course of one or more individual themed consultations, this approach can really start to unlock your future career and your life.
What happens next? Three simple steps…
Choose what you need and set up your payment scheme.

Have your initial consultation call with one of our representatives. We welcome you, book your appointment and prepare your personal programme.

Begin your programme.
Topics
You can choose from any of the 14 individual topics we offer that cover every stage of your career journey. Click the link see more details about each session: